2021 OpenMRS Virtual Implementers Conference
Building Trusted, Resilient Systems Together
November 29- December 2, 2021
#OMRS21
Please join us for the 2021 OpenMRS Implementer's Conference!
For 15 years, the OpenMRS Community has come together to share experiences, demo solutions, and dive into the questions and challenges facing OpenMRS developers and implementers worldwide.
This year objectives are:
Join Us for the Conference
Lightning Talks:
5 minute presentation where you can demo a solution, share or propose a technical approach or design, or talk about anything you think is important for our community to know about or engage with.
Implementer Showcase:
 5-10 minute show & tell presentations that focus on 1-2 of your most significant achievements and your three top priorities for 2022.  We also have some 10 minutes time slots set aside for showcases on specific themes, such as data exchange, user experience, implementation strategies, and professional capacity development.
Unconferencing Sessions:
45-60 minutes sessions on topics that meeting participants are most interested in. On November 29, we'll have a session where meeting participants propose and vote on unconferencing sessions for the rest of the meeting.
For more details, check out our schedule
Individual Sponsorship $250 and above
Andrew Kanter

Jonathan Teich

Ian Bacher
Individual Sponsorship $25 and above
Burke Mamlin
Grace Potma
Piotr Mankowski
La Shanda Rorie
Neruvu Group, LLC
Sara Boston
Khaled Bediri
James Morgan
Is your country using OpenMRS – or considering it?

Do you want to share your OpenMRS experience with others?
Do you have experience or interest in customizing OpenMRS?
Are you building systems and want to integrate with OpenMRS?
Are you planning to implement OpenMRS at a facility or at scale?
If you answered YES to any of these questions, our Implementers' Meeting is for you!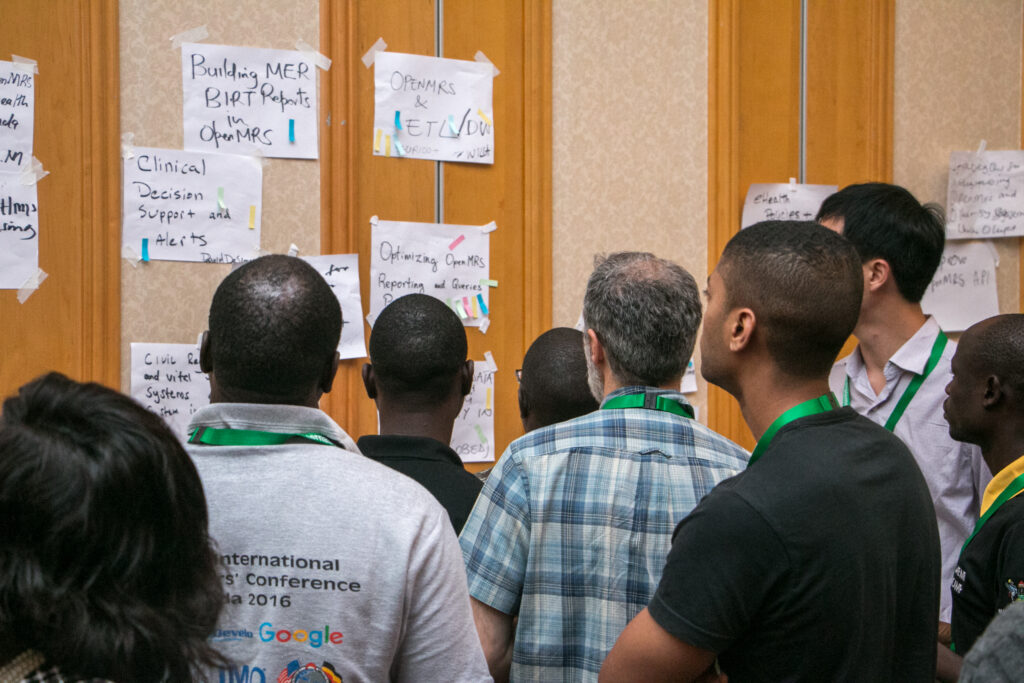 Connect with others using the platform around the world
See what the community and implementers are building
Discover how to collaborate with OpenMRS on shared assets
If you answered yes to any of these questions, our Implementers' Meeting is for you!